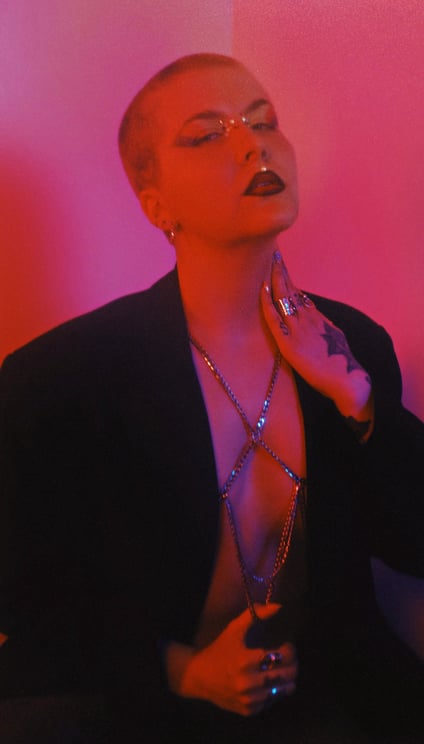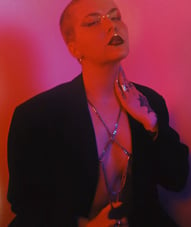 Payton Sedley (she/her) is a makeup artist based out of London, ON with over 10 years of experience in the industry. Payton strives to make the clients experience memorable, comfortable, and uplifting while applying her unique techincal skills in cosmetic artistry and hair styling.
At a young age she knew she wanted to be an artist and grew her passion for makeup and all things beauty over the years by exploring aesthetic courses as well as apprenticing as a hair stylists assistant by the age of 14. Her creative eye had grown stronger as she worked for one of the top cosmetic retailers in Canada which provided training with industry leaders such as L'oreal, Pur, and Lise Watier.
Payton prioritizes keeping her kit professionally sanitized and organized. It is of the utmost importance that her kit is stocked with high quality, inclusive brands that cater to the diverse clientele that she services and attracts.
Payton has the ability to turn any creative vision into a reality by using her vast spectrum of artistic mediums. This includes her published media work such as:
2019 - "Night Rider" music video (Directed by Lighter Juice)

2021 - The Y You Love, Re-imaginged. (YMCA Southwestern Ontario commerical)

2022 - 'Faces of Heros' Campaign ( London Health Sciences Foundation commerical)

2022 - The Lake Superior Circle Tour App commercial
Payton is presently working on culivating group workshops lead by herself to help build confidence, provide education on products and application, and spark passion for the individuals who seek support within the beauty realm.
Her personal journey within the makeup industry has ignited a deep sense of awareness for the importance of merging self-love with the power that makeup has on an individual. Payton has done a lot of self-work in order to apply makeup from a place of love while amplifying her clients natural beauty. She considers herself a beautiful expression of life and aims to make her clients feel the same way.